Catch dash
Zu Favoriten hinzufügen

Gespielt: 77647

Tags: Arkaden Flash Simulationen Spiele

Beschreibung: Spiel im Stile des Zeichentrickfilmes "The incredibles". Den superschnellen Dash kann niemand fangen, außer seine Mama. Klicke auf Dash, wenn er für einen ganz kurzen Moment stehen bleibt, und heize ihm ein, solange ihm die Lust, Blödsinn zu machen, noch nicht vergangen ist.

Ähnliche:
Kommentare
Kommentare


Jamie

@

2013-06-24 20:03:19

actually in the past many cops have been killed dunrig traffic stops. which is why cops in the US are overly caution with people. There are some people who seem calm, then they pull a gun out of nowhere and shoot the cop and he is dead.im assuming you are from some european country where maybe the crime isn't so bad, so you do not understand how dangerous it is on the streets for a US cop.

Like Reply
Dieses Spiel kommentieren
Registrieren Sie sich für ein kostenloses Konto, oder loggen Sie ein, wenn Sie bereits Mitglied sind.
Wir unterstützen auch OpenID.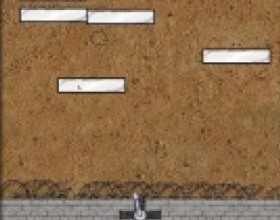 Shape Invasion
Random Game « »