Equilibrium
Zu Favoriten hinzufügen

Gespielt: 80607

Tags: Arkaden Flash Gleichgewichtsspiele Simulationen Spiele

Beschreibung: Zeigt, welch gute Seiltänzer ihr seid! Balanciert mit der Maus, wenn ihr auf dem Seil steht, sonst verliert ihr das Gleichgewicht und fallt herunter. Um höher zu springen, bewegt ihr das Seil mit der Maus. Die blauen Bälle bringen euch Zusatzpunkte. Die roten Bälle setzten der ganzen Vorführung und eurem Leben ein Ende.

Ähnliche:
Kommentare
Kommentare


Sousou

@

2013-06-25 16:27:02

Hello, sry for my bad english but Ih ave obevrsed your web page and would say that I locate your posts great since they have give me new suggestions and new aspects. Many thanks for this details.. Just thought I'd drop you a line to tell you your site really rocks! I have been looking for this sort of information for a long time. A rise in Added Added.

Like Reply
Dieses Spiel kommentieren
Registrieren Sie sich für ein kostenloses Konto, oder loggen Sie ein, wenn Sie bereits Mitglied sind.
Wir unterstützen auch OpenID.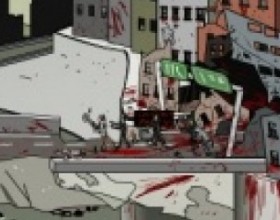 Zombie Trailer Park
Random Game « »