Fancy Pants Adventure
Zu Favoriten hinzufügen

Gespielt: 97311

Tags: Abenteuer Actionspiele Arkaden Flash Spiele Stick Spiele

Beschreibung: Und wieder flitzt ein lustiger Kerl in einer orangefarbenen Hose durch die Level, sammelt unterwegs Boni ein und springt auf die Spinnen. Bewegung mit den Pfeiltasten, springen mit S. Mit der Pfeiltaste nach oben kannst du in einen Raum hineingehen. Sehr positives Spiel.

Ähnliche:
Kommentare
Kommentare


rernPerwanY

@

2012-01-03 07:56:55

You can think of your computer's registry like the mind of your computer. As such, it retailers facts not only on every program that your computer has set uped at any given time, it also tends to keep facts from programs that you Formerly take awayd. This can be a significant problem for PC owners and is why it's imperative for computer users to use a free registry cleaner. When you install software on your computer, some important records are retailerd within your computer's reg

Like Reply
Dieses Spiel kommentieren
Registrieren Sie sich für ein kostenloses Konto, oder loggen Sie ein, wenn Sie bereits Mitglied sind.
Wir unterstützen auch OpenID.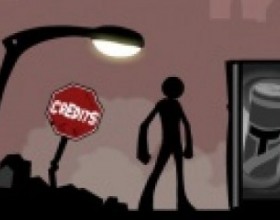 Mike Shadow I Paid For It
Random Game « »