Letum
Zu Favoriten hinzufügen

Gespielt: 92784

Tags: Flash Gewalttat Monster Spiele Shooter Spiele

Beschreibung: Das einzige Ziel eines Zombie-Shooter ist zu töten. Wen interessiert es, wie die Monster in dieses Spiel geraten sind? :D Töte zwei oder mehr Zombies bevor du den Boden berührst, um Air-Kill-Kombos zu erhalten. Denk daran, dass du auch auf die Zombies draufspringen kannst. Viel Glück!

Ähnliche:
Kommentare
Kommentare


Denissaopaulino

@

2013-06-30 12:41:49

I think I'm about 20 pounds owreveight.. But I want to lose 40 is that something I shouldn't do? Or?.. Should do? I'm like 13 years old ima girl 5'7 um not sure if I want to share my weight.um hmm. I guess 12.5stone only fit people know how much 1 stone is :-) jk lol

Like Reply
Dieses Spiel kommentieren
Registrieren Sie sich für ein kostenloses Konto, oder loggen Sie ein, wenn Sie bereits Mitglied sind.
Wir unterstützen auch OpenID.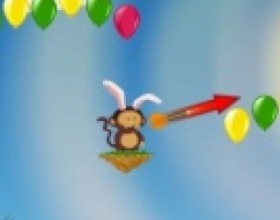 Bloons 2 Spring Fling
Random Game « »